WIRE FOX TERRIER RESCUE MIDWEST
Gallery of Dogs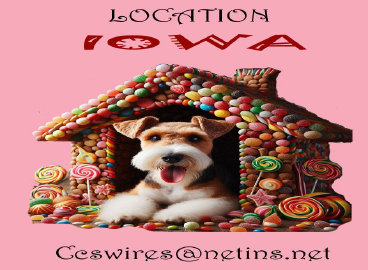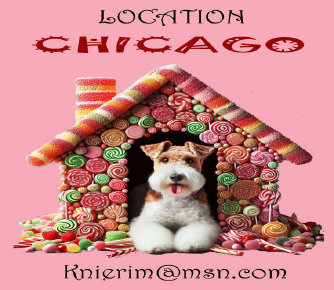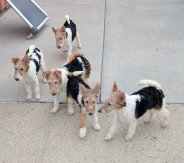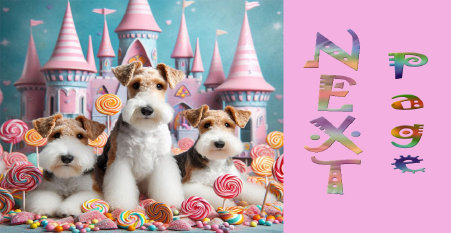 Lad
LAD IS LOCATED IN
Send Application to:
knierim@msn.com
Lad is a very lucky fellow. In fact his formal name is Lucky Lad II born July 30, 2006. He has had a pampered and loved life with the happiest outlook and personality. His elderly mom loved him so much but with another recent fall and many weeks of therapy, it was too difficult to walk and care for him. Lad is a little compact guy that is cute as a leprechaun. He is bouncy, funny and his tail is always buzzing. A very friendly Wire Fox who seems to like just about everyone he meets and asks – want to play? Lad Loves Toys! The more the better, get them all out, spread them around, test out each one and then look for more. He likes to play the – try and take this toy before I get it game . . . and he is pretty fast. Lad is used to getting many walks a day, does quite well and enjoys being social. He likes to ride in the car and do just about anything you are doing. This little guy is so comical and expressive – his sit up and beg routine is just adorable and he does it all the time. Lad is like the total package you could hope for in a Wire Fox Terrier and will bring such joy to his lucky new home.
Spayed
Heartworm Tested 4DX
On HW Preventative
Rabies Vaccination
Distemper Vaccination
Bordatella Vaccination
Blood Work
Fecal Check
Dental Cleaning
Micro Chipped
HALEY IS LOCATED IN
Send Application to:
ccswires@netins.net
Haley
Meet our tiny 14 pound
Haley. She is 5 years old
and moved to Iowa in
search of a new home.
A Forever Home this
time. Tiny Haley is a beautiful girl so sweet, gentle calm and laid back. She came with her little red Service Dog harness and certificate. She would be a perfect Therapy dog. She loves people and is a certified Lap dog too. She just follows me around all day loves to be by my side. She isn't big on toys or games, but can twirl and dance like a tiny ballerina for a treat. She also knows sit and can sit up and beg in the most charming way. She loves walks and car rides. Haley has perfect manners you can take her anywhere. She is not a barker, ok with other dogs, but really wants undivided attention and love from her owner. Haley is spayed, all vaccinations are current, 4 DX Heartworm tested, fecal check, urinalysis is normal and CBC is all within normal range. She also had a dental and is micro chipped. Haley is in Perfect health and is all ready to move into a forever home. She would be happiest in a quiet home, with someone home most of the time. I am able to just leave her in the house when I leave. She is Never in a crate. She sleeps at the foot of the bed. She is an amazing little escape artist so needs a vigilant owner. Haley would work well in a townhouse or condo situation. The most important thing Haley needs is a deeply committed person who will love her for the rest of her life. This amazing little dog has been in several homes and one other rescue when she was not quite 2. No idea why she has no issues I think just bad luck, but her luck has changed. She is now a WFTRM Girl and we only place in the best possible approved homes. Send an application if you feel you are the perfect home for this adorable little girl. She will give you years and years of Foxy love and companionship.
Neutered
Heartworm Tested 4DX
On HW Preventative
On Flea & Tick
Rabies Vaccination
Distemper Vaccination
Bordatella Vaccination
Canine Influenza Vacc.
Fecal Check
Micro Chipped