WIRE FOX TERRIER RESCUE MIDWEST
Gallery of Dogs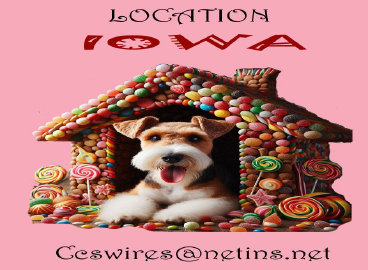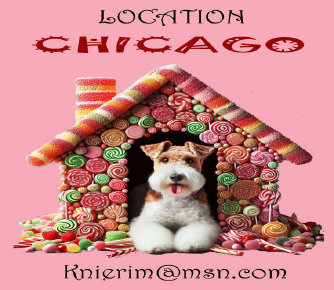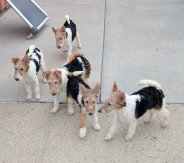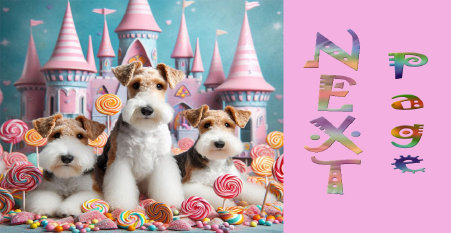 Lucky
LUCKY IS LOCATED IN
Send Application to:
knierim@msn.com
Look who is new to Rescue . . . it's Lucky. He is an adorable Welsh Terrier boy who was born June 11, 2007 and is fuzzy, cuddly and super kissy. He loves to give you kisses and that funny bear smile you just cannot resist. Lucky loves to be petted and on your lap and if you stop, he gets that snout under your hand and directs it back to the petting zone. He loves his toys - playing and squeaking - and eventually silencing them. He does have a favorite lamby that he carries around with him and keeps in his bed. Lucky is just the best boy – he entertains himself, he is excellent in the home and well mannered and he is so trustworthy when left alone. He will sit so cute for anything – a treat, getting ready for a walk or car ride. Lucky has lived as an only dog with his elderly owner and probably best that continues. His owner could no longer take care of him due to her health but he did have very good care and lots of love over the years. He is great on the leash and for his walkies. Lucky is well house trained and alerts you when he needs to go outside. He does like to hop on the bed and sleep with you and even during the day you can find him pulling back your covers and then laying on the bed with his head on the pillow! Lucky weighs 22 pounds and has a beautiful coat and the cutest face ever. He is a very happy, healthy boy who would love to be in a home where someone is home more often than not and looking for a lovey dovey bear to be besties with.
Spayed
Heartworm Tested 4DX
On HW Preventative
Rabies Vaccination
Distemper Vaccination
Bordatella Vaccination
Blood Work
Fecal Check
Micro Chipped
PEBBLES IS LOCATED IN
Send Application to:
ccswires@netins.net
Pebbles
Pebbly Poo was Rescued from a shelter in Dallas Texas, picked up as a stray. Poor baby was a muddy, matted mess and very thin but in good health and cleaned up like a dream come true. She had a spa day from a groomer in the area. Pebbles got her name from her gray color and her tiny frame. Pebbles just seemed to fit her and she is adorable. She is very petite at 13 pounds, soft as a cotton Ball. We guess her breeding to be Poodle-Schnauzer mix but it is just a guess. She looked like a wire in her shelter picture covered with long matted muddy fur. She is so huggable, gentle and loves to cuddle. Pebbles really loves to be loved. She will snuggle and stay right beside you all day long. She is my little shadow where I go she is right behind me and curls up by my feet when I sit down. Pebbles is a little needy and insecure. I am working with her to build confidence. She is quickly learning she is safe here and nothing to worry about. She loves to chase balls and is quick on her feet, squeaky toys really get her going and she loves treats. Pebbles knows sit and does a cute dance for a reward. She likes all the other dogs just fine. She loves to bark at them with her butt in the air and jumps at them to get a game of chase started. She walks on a leash really well. She isn't wild about car rides, she gets anxious but I take her for short rides every day to teach her it's ok. She will learn its safe in a car. I don't think Pebbles has been out and about much. Pebbles is spayed, Heartworm tested, vaccinations, micro chipped, blood panel done and is a Healthy Happy baby who is looking for that perfect forever home. Our vet guesses her to be around 18 months old. She needs a companion who likes a playful lap dog, who loves to curl up and sleep with you at night. She just has to be near you to be happy. She would do well with a friendly happy canine companion to play with. Pebbles has had quite an adventure. She is a wonderful fun Girl.
Neutered
Heartworm Tested 4DX
On HW Preventative
On Flea & Tick
Rabies Vaccination
Distemper Vaccination
Bordatella Vaccination
Canine Influenza Vacc.
Fecal Check
Urinalysis
Micro Chipped
Pebbles at the Shelter
Lucky on a Trip to Petsmart to Pick Out New Toys